What is Sacha Inchi oil and why is it important that it's Organic?
Sacha Inchi Oil is considered one of the best edible oils in the world, for its high levels of vitamins and omega 3, 6 and 9, achieving a highly beneficial product for our health, in addition, our oil is totally pure, contains no other ingredients or mixtures, which makes it more healthy and nutritious, besides being certified as an organic product.
It's important to remember that only those products that are elaborated under procedures that achieve a development of the food free of any chemical agent that may contain toxic residues harmful to health are considered organic. Likewise, foods certified as organic guarantees the care of the land where this food is produced and at the same time guarantees a high quality of the producto that you take to your table, avoiding pesticides, herbicides, artificial fertilizers, hormones or antibiotics.
Benefits of our 100% Organic Sacha Inchi Oil
Helps us to:
Reduce triglyceride and cholesterol levels.

Prevent cardiovascular accidents.

It's a natural antioxidant that helps in the prevention of some types of cancer and/or delay some types of cell damage.

Counteract irritable bowel problems.

To speed up brain functions linked to memory.

Combat insomnia.

Decrease constipation problems.

Strengthen the immune system.

Delay the aging process.

Soothe rheumatic pains.

Increase sexual potency.

Treats wrinkles, flaccidity and slows down premature aging
Nourishes, moisturizes and repairs from scalp to tips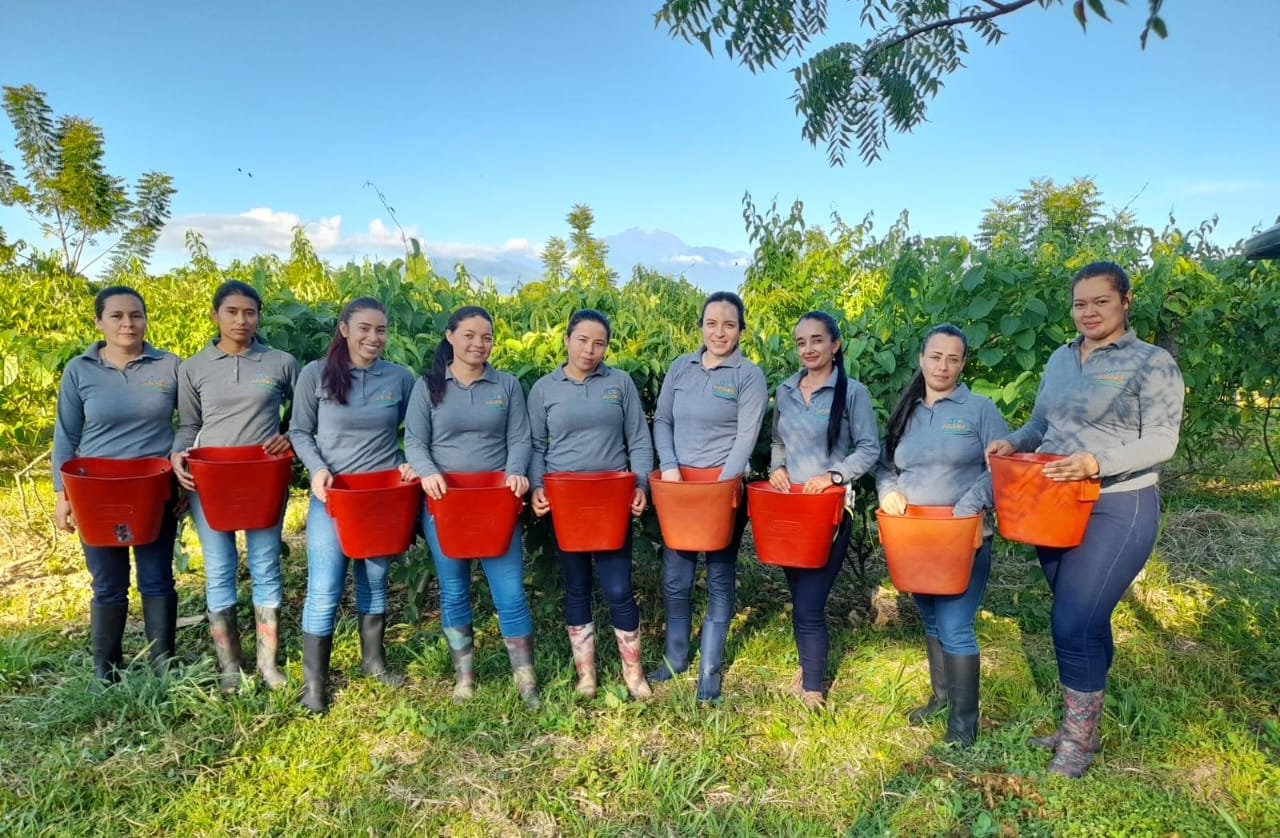 Rainforest Nutrition SAS is a Colombian company that was born in 2018, and established its headquarters in Bogota and Villavicencio. Our company has been dedicated to the cultivation and production of sacha inchi seed, especially in its oil considered as a super food, free of pesticides and chemicals. Our product is cultivated by mothers heads of household, contributing to a social work in our country as well as to the conservation of the environment, being this one of our main goals as a company; create a highly beneficial product for the health and at the same time to contribute with the social development of Colombia.